Revolutionary dog training
The team at Sherlock Bones has dedicated over 20 years to studying the most successful dog training techniques in the world. Through this study they have established the most effective techniques that can be used immediately to improve the quality of you and your dog's life.
Sherlock Bones dog training and standards are the best in the world. Sherlock Bones has worked with the most successful dog trainers and companies in the world. This system is fast, fun and produces results which can only be described as miraculous.                   Sherlock Bones = Results!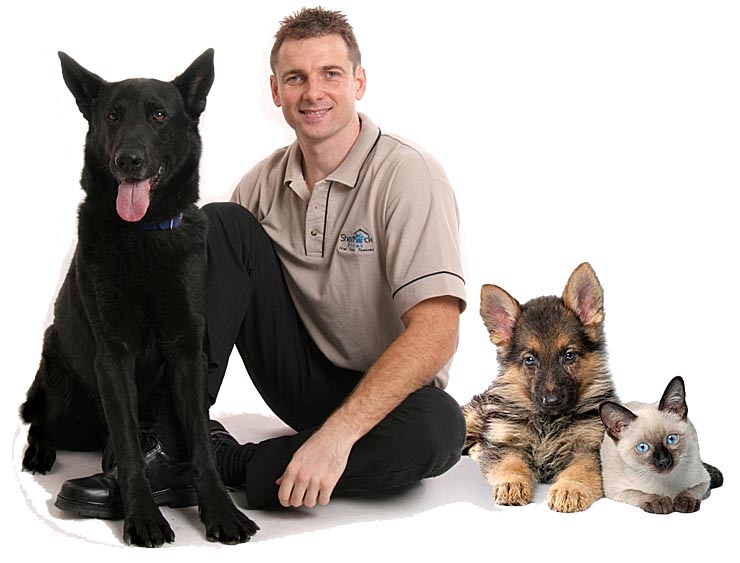 Head dog trainer and coach Sam Lewis has dedicated his life to helping people put into action strategies that create amazing results and huge levels of fulfillment for families.
Sam has directly impacted the lives of thousands of people with his work in behavioral turnarounds, psychology, and dog obedience. Sherlock Bones dog training is proven to create lasting change in a short amount of time for dogs from every walk of life.
Sherlock Bones has trained thousands of dogs one on one.

We've helped with breeds from all around the world. Big, small no matter what the problem and even saved a few marriages along the way by restoring house hold peace. We love this job.
Sherlock Bones Training is Ideal For:
Basic dog obedience
Aggressive dog behaviour
Chewing and destruction
Jumping up
Digging in the yard
Nuisance barking
Pulling on leash
Toileting training
Anxiety
Too rough play
Separation anxiety
Puppy training and much, much more.
Our clients come to us for something special
There are plenty of dog trainers out there who will do an ok job, not many will do an excellent job. Our clients come to us because their dog is special. And that is what we deliver.
We are successful because…
We know that excellent training is more than just clever techniques. It's about empowering the owners to achieve the outcomes of training. Put another way: Good trainers know how to use their techniques; excellent trainers know how to teach the RIGHT techniques to the owners.
Head trainer and coach Sam's bio

Government Accredited Dog Behaviour and Training
Diploma in Advanced Animal Behaviour
Certificate of Graduation Dog Behavioural Therapist and Trainer
Delta Canine Good Citizen-Seminar
Cesar Millan–Seminar
Klaus Malion-Seminar
WEA Adult learning Dogwise-Course
Bernhard Flinks Training in Drive-Seminar
Certificate lll in Micro Business Operations
National police certificate-Available on request
Paper means nothing.
Whilst we will always achieve the highest accreditation, some of the training Sam has attended has been lousy; There is no substitute for experience and sheer natural talent. We have experience that involves SUCCESS – not just racking up the years.
Check out our testimonials page.